In

Celebration of Cinco de Mayo
I believe that we can find common themes in every culture and in every book that is written about cultures. For instance, children are children no matter their heritage. The picture book Too Many Tamales by Gary Soto is a wonderfully funny story about Maria who places her mother's diamond ring on her finger. What follows in truly a picture of what children do to work their way out of t

rouble.
~K~
I really enjoy Gary Soto because of his ability to capture the innocence in adolescent-aged children. The topics in his stories can easily remind us of our own coming-of-age experiences, as well as make

all readers

feel as if they can relate to his writing.

It is for this reason his stories are included on young adult reading lists.
The same holds true for the story of Maria in Too Many Tamales. We have all found ourselves in a similar predicament in which we try everything to avoid getting into trouble. And although it may seem nerve-wrecking at the time, those are the instances that we can look back and enjoy a good laugh. I think that is why we can read about

M

aria and both sympathi

ze and giggle.
Although the story is set at Christmastime, it really sends a universal message about the importance of family and the bond that we have with one another...a great prequel to a unit on Cinco de

Mayo or Mothers' Day!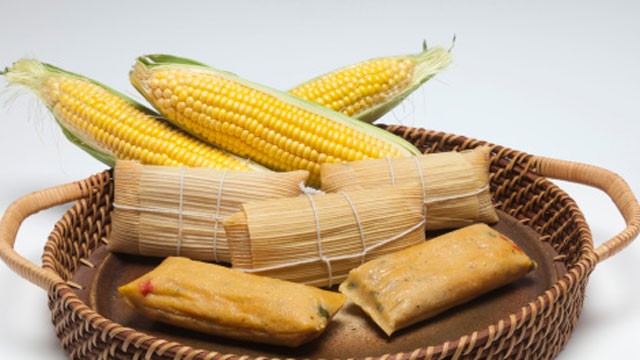 Here are some ideas for Cinco de Mayo!
The titles link to the websites.
Cinco de Mayo Video
This video teaches students about the me

aning of Cinco de Mayo.
Shake Things U

p

provides a tutorial for these

adorable Maraca Cookies. Fun to make and delicious to eat. A great treat for children

and adults with a sweet tooth!
Spark People has a

kid-friendly tamale recipe.
Share My Lesson has a wonderful unit of study about Cinco de Mayo that aligns with the Common Core Stand

ards

.

You can register for free to access units of study.
Teacher Vision provides a lesson plan on inferencing using Sot

o

's book.
Churro Truffles
Pizzerie has created a truffle for Cinco de Mayo that has the same fl

avors as

the ever-loved Churro, fried-dough pastries rolled in sugar and cinnamon. They are so easy to make. Since they are mini you can have one (or

ten) without feeling guilty!