COURAGE
THE WORLD ACCORDING TO THEODOR SEUSS GIESEL
PART II
"A person's a person, no matter how small."
Dr. Seuss,
Horton Hears a Who!
In the beloved Dr. Seuss story, H

o

rton Hears a Who!, we learn that to be truly courageous we must do more than face our fears. Like Horton's example, we must bravely face our fears, dangers, and oppositions, but do so wisely, at the right time, and for the right

reasons.
Horton displays courage when he stands up for the Whos, a civilization of tiny people living on a dust speck w

hom none of the other animals can hear.
What is

this

courageous wisdom?
Horton Hears a Who!
is a "Just What I

Need"

book right now in my professional life. I am having difficulty defending decisions that are being made at the insti

tutional level.

I know I can learn from Horton who defend

ed

the Whos. He kn

ew

he

was

doing the right thing

for the Whos and for himself

.

S

hould I take this risk to defend my position or is it time to retreat? I need to be as courageous and wise a

s

Horton!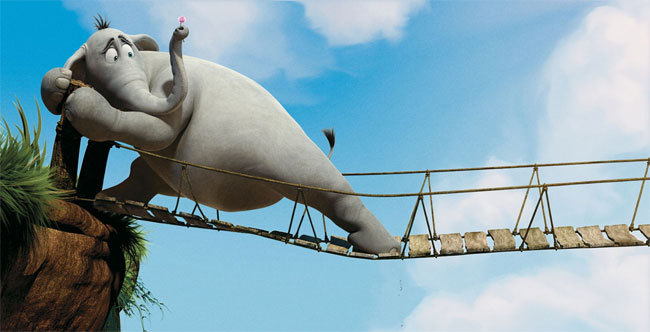 So afte
r reading
Horton Hears a Who! and looking for your wise courage, perhaps you might like to try some of these fun ideas

.
The titles link to the websites.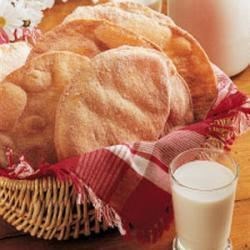 Horto

n's Ears
Of course, we know that Horton had the most sensitive ears and therefore could hear the tiny Whos. This adorable and delicious recipe for Elephant's

Ears

from Allrecipes is fun for chi

ldren to make and eat!
Who Spec

ks
Horton's famous line "A person is a person, no matter how small", can give children inspiration to acknowledge small acts of kindness. Children would be happy to make the pom-po

ms and then award them!
Speck Lab
I love this project because you can use

it

to promote so many different skills. Children examine various pom-poms looking for "Whos" that may live there. Young children can practice sorting with the different color pom-poms and work on fine motor skills by using tweezers. We can introduce to students the steps of conducting a scientific experiment and the tools we use. And of course, it is just plain

FUN!
Save an Elephant
Just as Horton wanted to save the "Whos", we can do the same for creatures who need our help. The National Wildlife Federation has a program to adopt wild animals, including elephants like

Horton.
"ASAP. Whatever that means.
It must mean, 'Act

Swiftly Awesome Pacyderm!'"
Dr. Seuss, Horton Hears a Who!
Have you ever called upon your Wis

e Courage

?
Please leave us a comm

ent and tell us about it!